About Us
*** Titles from £5,000 ***
Lordship Titles provide services to clientele world-wide, as well as in the United Kingdom of England, Wales, Scotland and Northern Ireland. Lordship Titles offers clients the chance to obtain a legal Title enabling the owner to use the title wherever they go, with the knowledge that they are genuinely a Lord of the Manor (or Lady of the Manor). Our selection of titles is unique to us and has not passed through prior hands with a consequent increase in price. We have thousands of satisfied clients and are pleased to offer a full money back guarantee.
Key features of our Titles

You will acquire a title with a genuine place in history, dating back to the Middle Ages.

If you purchase an English manor title, you will be able to call yourself the Lord of the Manor of an actual town or village in England, and your spouse may be called Lady of the Manor.

All titles are inheritable, and may be held by anyone from around the World.

If you wish, you may add your title to official documents, such as passport, credit cards, driver's licence or bank accounts.

Titles may be good investments - they are in limited supply, and in demand.
How it's possible to acquire a title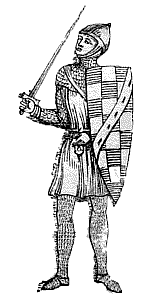 We offer a range of title services which enable our clients to use the title of Lord of the Manor, Lady of the Manor . We make 12 extensive searches of records and archives to ensure that the Titles can be sold, and you can be sure that the Titles are sound.
Our procedure has been checked by English and American Lawyers. Legal opinion has also been given by an U.K. Barrister.
There are many other titles in England, such as Earl and Knight, but these can usually only be granted by government or Royal decree.
How do I obtain a Lordship Title?
Prices start from £5,000 per title, with prices depending on the history and Manor name. Please click here to find out about currently available titles. We will let you know in more detail about how to order the title of your choice.
Our Titles are based on thorough historical research, backed by legal ownership documentation. All our Titles are inheritable, and can be conveyed, transferred or resold. In English Law the holding of a lordship of the manor is treated as being separate from the actual lands of the manor, although in very rare cases the title may confer some rights associated with the Manor, such as land use or mineral rights. The title of Lord of the Manor is regarded as being an "incorporeal hereditament" (an inheritable property that has no explicit tie to the physical Manor itself) and is thus capable of being sold and purchased as property in its own right.
The rights refer to the use of the styled titled name or legend of a bygone Lordship of the Manor once held by means of Copyhold. (Copyhold was abolished in 1925. Manorial rights are attached to land ownership and consequently the right to the use of the styled titled name or legend is the only right remaining if no land is included).
Guarantee: Every effort is made by our dedicated team of researchers to ensure the validity and accuracy of all title transactions, by means of thorough searches of all data available at the time of processing. We guarantee that in the extremely unlikely event that a title should be the subject of a prior claim, we will give the purchaser a full refund, and as a gesture of goodwill (without prejudice) another title of equal status at 50% of the retail value, free of transfer charges.
You don't have to live in the United Kingdom
to be eligible for a Lordship Title
Whether or not you experience a difference in the attitude of people towards you, having a manor title will give you a sense of historical belonging. These titles have a fascinating and ancient background, and are a unique feature of English history.

Some Lords and Ladies of the Manor claim they are treated with greater deference and respect when people know they are Titled. Others think they get better service in restaurants and hotels. We don't claim our titles will change your life - but there is undeniably something almost timeless and truly historical about being a Lord of the Manor (or Lady of the Manor).
All Text and Contents are ©Lordships.co